Jump to content
Women's International League for Peace and Freedom (WILPF)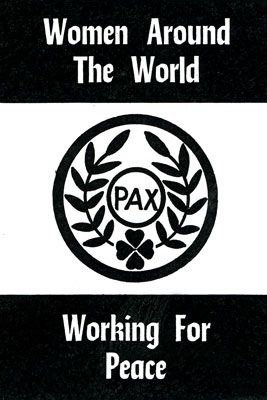 Anna Vroland and Doris Blackburn were two Women's International League for Peace and Freedom (WILPF) members who used this international organisation in the 1950s and 1960s to campaign against the discriminatory laws which stripped Aboriginal Australians of their rights as citizens. Both women actively opposed the British/Australian weapons testing project in central Australia which showed scant regard for the effects of nuclear testing on the Indigenous inhabitants of the Great Victoria Desert.
In the 1960s WILPF affiliated with the Federal Council for Aboriginal Advancement. Vivienne Abrahams regularly represented her organisation at Canberra annual conferences.
WILPF's overall goal is to bring together women of different political beliefs and philosophies who are working to abolish the causes and the legitimation of war. WILPF believes that racial discrimination and exploitation prevents peace and holds that racial justice is essential for a peaceful society.