Jump to content
Jessie Street
(1889 to 1970)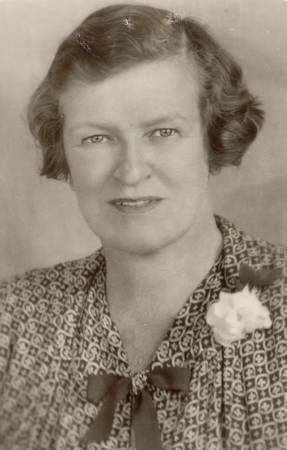 Source: National Archives of Australia
By the time she joined the executive of the London Anti-Slavery Society as its Australian representative in 1956, Lady Jessie Street had been in self-imposed exile for six years. Her husband, Sir Kenneth Street, had become Chief Justice of the New South Wales Supreme Court in 1950. Such an appointment did not sit easily, during these Cold War times, with Jessie Street's interest in socialism and in economic reforms in communist countries.
Jessie Street's early activism on behalf of Aboriginal people began in the 1940s when she was working in the Australian Women's Charter movement. She ensured that advancing the status of Indigenous Australians was a core principle of the Charter. As a feminist, an internationalist and a member of the Australian team establishing the United Nations in the post-war world Street knew how to organise and had a confidence which came from her landed gentry background and from being a woman of independent means.
In 1956 the Anti-Slavery Society was considering the plausibility of bringing a case to the United Nations concerning the loss of human rights routinely experienced by Aboriginal Australians. Jessie Street came to Australia to gather relevant information. Faith Bandler, who Street knew through her peace movement work, introduced her to Pearl Gibbs in Sydney. She met Shirley Andrews of the Victorian Council for Aboriginal Rights, who put her in touch with Charles Duguid, president of the South Australian Aborigines Advancement League, Mary Bennett from Kalgoorlie, Don McLeod from Port Hedland and John Clements from Perth, as well as many other activists from all mainland states.
Street travelled extensively thoughout Australia and made a detailed report on the social and legislative position of Aboriginal Australians. She discussed with Shirley Andrews and Charles Duguid and others the planning of a national Aboriginal affairs body with which the Anti-Slavery Society could liaise. Jessie believed that an urgent task for such a body would be to petition the federal government to amend those sections of the Australian Constitution which referred to Aboriginal Australians, so that the Commonwealth would be empowered to legislate directly for them, as it was state legislation which stripped people of their civil rights. A natural political activist, Street called on her networks among feminists, socialists and the peace movement to stimulate an environment in which the push for the formation of a national body and the call for greater Commonwealth responsibility could take place.
Further reading
Lenore Coltheart (ed.), Jessie Street: A Revised Autobiography, The Federation Press, (first published 1966)
Heather Radi (ed), Jessie Street, Women's Redress Press, Sydney, 1990
Peter Sekuless, Jessie Street, University of Queensland Press, St Lucia, 1978