Jump to content
Ted Loban
(1922 to 1988)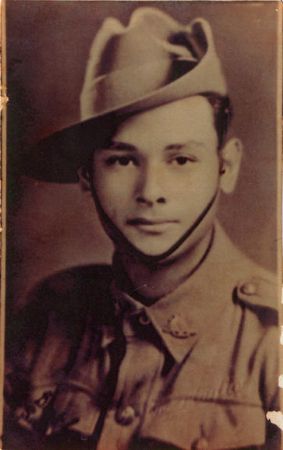 Source: Courtesy Sadiar Loban
Ted Loban's mother was from Mabuiag Island and his father, an Indonesian, was from the village of Banda Niera. He was one of eight children and went to school on Thursday Island. Before the Second World War Ted worked in the pearling and trochus industries, then joined the Thursday Island Garrison Force in 1939. Ted enrolled in the 2nd AIF and trained in England before serving in North Africa. He was repatriated home to Brisbane in 1942 as a result of war injury.
In the postwar period Ted's achievements were significant. He married Sadie Ahmat in 1943 and together they worked to achieve improvements in educational delivery for Torres Strait Islanders. Among other initiatives Ted founded the Torres Strait Islander Co-operative Limited, as well as a fishing co-operative.
In 1946 he led a delegation of Thursday Islanders to the Trades Hall in support of pearling divers who were exploited. He supported the vote YES campaign in 1967 and was an active member of the Thursday Island Advancement League. He represented this League at the Queensland Council for the Advancement of Aboriginal and Torres Strait Islanders as well as at the Federal Council for the Advancement of Aborigines and Torres Strait Islanders.
Ted was elected to the National Aboriginal Consultative Committee when it was formed in 1973. He also served on the National Aboriginal Council which followed this body. He founded the Torres Strait Cooperative Society and became a councillor for the Torres Shire in 1982. He was involved in the push for Torres Strait Island independence.
In 1976 he was awarded the British Empire Medal for his services to Torres Strait Islanders.
Information supplied by the Loban family