Jump to content
Vincent Lingiari
(c.1908 to 1988)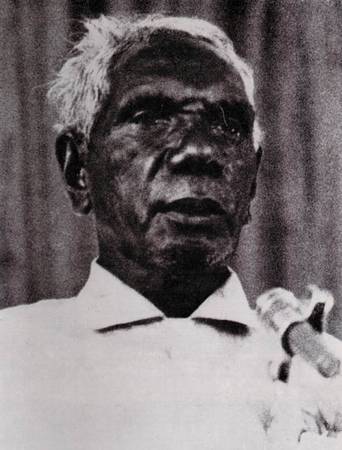 Source
:
Identity
, July 1971
Vincent Lingiari, a Kadijeri man, was thrust into public life when he led the Gurindji people off Wave Hill station in 1966. The powerful Vestey Company had refused to pay these pastoral workers wages of $25.00 per week. The walk-off to Daguragu (or Wattie Creek) was an initial response to the refusal to pay, but the protest shifted to a more fundamental request - that traditional Gurindji lands be returned.
The strike lasted seven years. In 1975, in a now famously symbolic gesture, Prime Minister Gough Whitlam poured earth into Lingiari's hand to mark the giving of a lease of 3300 square kilometres to the Muramulla Gurindji Company.
Vincent Lingiari was one of four Gurindji signatories to the petition to the Governor-General in 1967. The petition argued that 'morally the land is ours and should be returned to us'.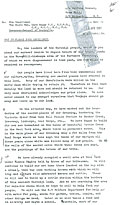 Lingiari continued to play a leadership role as the Gurindji people established this company on lands finally recognised as belonging to them. As a result of his leadership of the campaign for Gurindji land, Vincent Lingiari has become a national iconic figure representing, more broadly, the struggle of Aboriginal people to have their rights to land recognised.