Jump to content
Brian Manning
(1932 to 2013)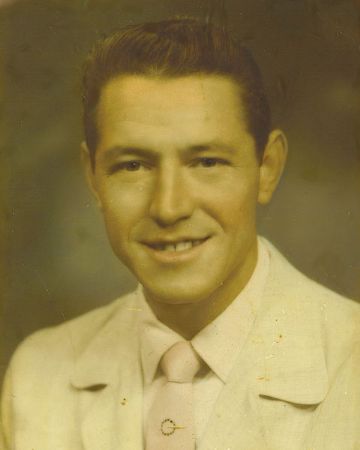 Source: Courtesy Brian Manning
Brian Manning arrived in Darwin in 1956. He became friends with an Aboriginal man from Elcho Island who made him aware of the extent of discrimination suffered by Aboriginal people, especially with regard to wages. He joined the Communist Party of Australia (CPA) in 1959, impressed by the fact that the CPA had a progressive Aboriginal policy at a time when other political parties had no policy of any kind.
In 1961 Brian attended the 19th National Congress of the CPA as a delegate and spoke about the plight of Aborigines in the Northern Territory. Shirley Andrews, secretary of the Council for Aboriginal Rights (CAR) in Victoria, asked Manning if he could detour via Melbourne to meet Barry Christophers, president of CAR, who was passionately concerned about legalised economic exploitation of Aboriginal Territorians and their wholesale listing as wards of the state under insulting nicknames such as 'Hunchback Willy' or 'Ruby Yaws'. Brian agreed to go to Melbourne to meet Barry.
Armed with a copy of the CAR constitution, Manning returned to Darwin where he was instrumental in the formation of the Northern Territory Council for Aboriginal Rights. It was Manning who inserted clauses in the proposed constitution of the new body requiring that people of Aboriginal descent comprise 75 per cent of the executive. At a meeting at Lee Point near Darwin late in 1961 attended by 26 Aboriginal people and two others, the draft constitution was adopted.
Brian played an important supportive role when the Gurindji strikers walked off Wave Hill in 1966. In 2003 he gave the sixth Vincent Lingiari Memorial Lecture in which he recounted his experiences supporting the strikers.
Download 6th Vincent Lingiari Memorial Lecture [PDF 1189kb]
Brian was Darwin Citizen of the Year, 2010.