Jump to content
Dooley Bin Bin
(1896 to 1982)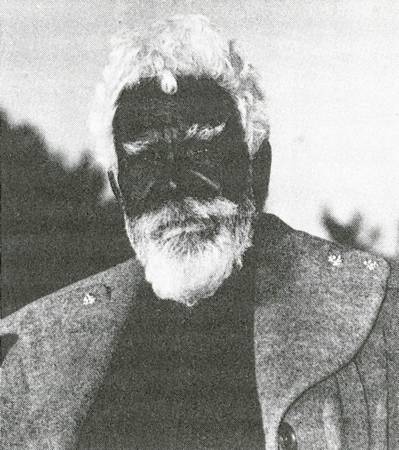 Source: Don McLeod, How the West Was Lost: The Native Question in the Development of Western Australia, self published, Port Hedland, WA, 1984.
Through his work as a well digger in the Pilbara, Dooley Bin Bin, a Nyamil man, met Don McLeod. McLeod was interested in helping Aboriginal pastoral workers to see that there was an alternative to being exploited. Over many conversations Don and Dooley, later joined by Clancy McKenna, planned an Aboriginal pastoral workers' strike to begin on 1 May, International Workers' Day, 1946.
The coordination required to get workers who were illiterate, and not usually conscious of dates, fell to Dooley and Clancy. They took the calendars prepared by McLeod to every Pilbara station and taught the workers to cross each day off until they came to strike day.
Dooley Bin Bin was arrested, chained and gaoled, many times over, for his part in the strike. Following the success of the strike he worked with McKenna, McLeod and others in developing Nomads Pty Ltd, a mining company which operated on cooperative lines and later, Pindan. He died and is buried on Strelley Station which was eventually owned by the group who successfully went on strike and then set up their own cooperative enterprises with the guidance of Don McLeod.
Further reading
John Bucknall, Dooley (Winyirin) Bin Bin, Australian Dictionary of Biography, 2007