Jump to content
Gladys Elphick
(1904 to 1988)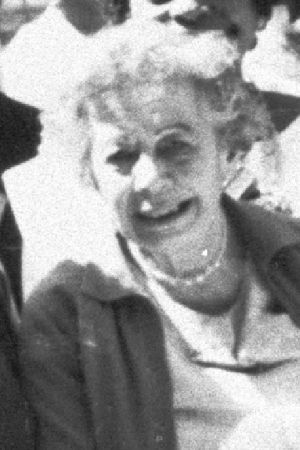 Source: Australian Institute of Aboriginal and Torres Strait Islander Studies
Gladys Elphick, a Kaurna woman, grew up on Point Pearce Reserve. She lived there as an adult until 1939. Widowed and with two sons she moved to Adelaide, where she was shocked by the poor living conditions and despair she encountered among the urban Aboriginal population.
In 1966 Gladys was instrumental in bringing together a number of women, including Lowitja O'Donoghue, to form the Council of Aboriginal Women of South Australia, the first Aboriginal women's body to be formed in Australia. This body became the centre from which many important social initiatives began. The early community and health work led to the formation of a medical service and a legal service as well as an Aboriginal Community Centre.
Gladys was affectionately known as Ma Elphick or Aunty Glad and was respected and loved by white Australians such as Don Dunstan and Charles Duguid as well as the Aboriginal people with whom she worked. In 1971 she was recognised when appointed as a Member of the Order of the British Empire, and in 1984 she was named South Australian of the Year.
Further reading
'Gladys Elphick' in Kevin Gilbert, Living Black, Penguin Press, Melbourne, 1977