Jump to content
Timeline
1933
Petition to the King
Yorta Yorta leader William Cooper, the founder of the Australian Aborigines' League, launches a petition asking for parliamentary representation for Aboriginal Australians. There is no record of it ever being sent.

Petition to King George V, launched 1933
Document 11, Bain Attwood and Andrew Markus, 'Thinking black: William Cooper and the Australian Aborigines' League', Aboriginal Studies Press, Canberra, 2004, pp. 35-36

Download Petition to King George... [PDF 9kb]
1938
Day of Mourning
William Cooper joins forces with William Ferguson and Jack Patten from the Aborigines Progressive Association to plan a day of mourning, describing 26 January 1938 as the '150th anniversary of the whitemen's seizure of our country'. They protest against 'the callous treatment of our people by the whitemen' and called for education, new laws and citizenship status for Aboriginal Australians.
Day of Mourning: Australia Hall, Sydney, 1938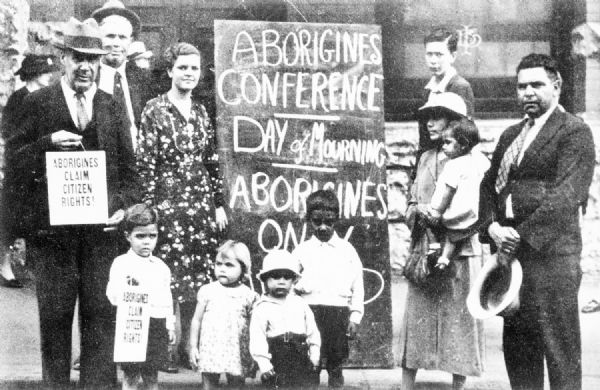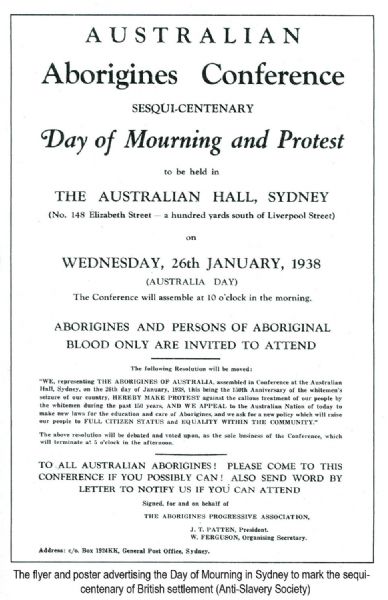 View enlargement - image opens in new window
1939
Indigenous men enlist
Great Britain declares war on Germany signalling the start of the Second World War for Australia. Hundreds of Aboriginal and Islander men enlist in the Australian armed forces between 1939 and 1945 and serve overseas.