Jump to content
The Warburton Ranges controversy, 1957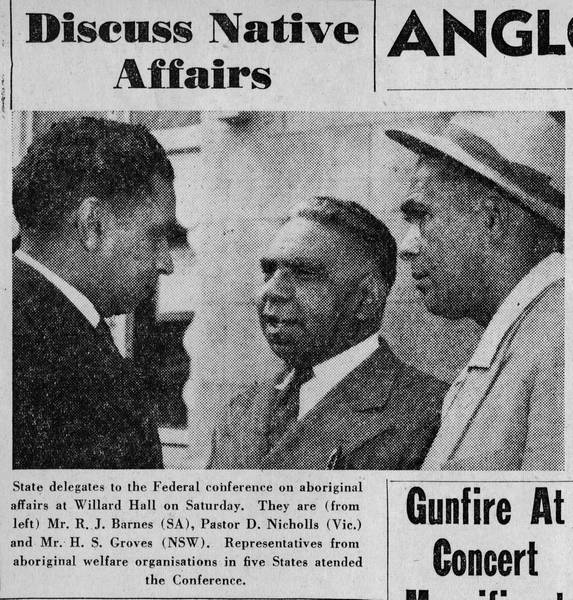 Nomads and nuclear testing
When forty or more Aboriginal nomads were found sick and malnourished in the Central Desert in 1956 questions were raised in the Western Australian parliament.
As a part of its nuclear testing partnership with the British government, the Commonwealth government had established a weather station and was testing nuclear weapons and firing rockets over the desert. When the Western Australian government voiced concern about the people who were living nomadically in the vicinity, the Commonwealth reminded it that Aboriginal welfare was a state matter.
The Australian public expressed its sense of shock at the conditions of life experienced by these nomadic people. The Commonwealth's defence that it was a matter for the states was roundly rejected by the public. The argument for Commonwealth responsibility was put in numerous letters to the Prime Minister and other parliamentarians. Activists were able to build support for their campaigns as a result of a community conscience being pricked by events in the Warburton Ranges.
This case study illustrates the working of democracy as pressure on politicians and effective use of the media slowly built the case for social and legislative change. It reached its zenith ten years later in the 1967 Referendum result.