Jump to content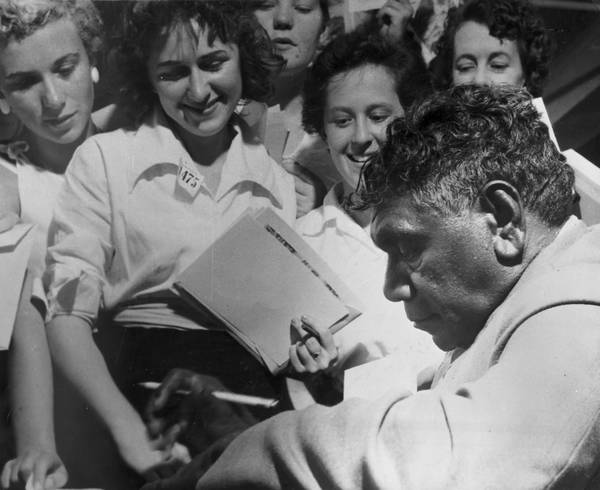 Famous artist not legally Aboriginal
In the late 1950s almost all Aboriginal people of full descent in the Northern Territory were wards of the state. Albert Namatjira, famed Arrente artist, appeared to be a man who could bridge two vastly different cultures. He was not classified as a ward when new legislation was implemented in 1957, and so he became an Australian citizen. Since it was illegal for Australian citizens to provide alcohol for wards (ie Aboriginal people), when Namatjira shared a drink with a kinsman he was breaking the law.
The events which followed showed that the state and federal governments were wrong to set up 'Aboriginal' and 'citizen' as mutually exclusive categories. An Aboriginal person who successfully applied to have full citizenship rights in Western Australia, for example, would no longer legally be classed as 'an Aborigine'. Her or his social experience would, however, continue to be influenced by skin colour and other physical characteristics.
Many Aboriginal people refused to subject themselves to the indignity of applying to become a citizen. Punitive requirements which prevented them from associating with relatives if they 'became citizens' showed the inhumanity of these laws. Albert Namatjira's experience highlighted the absurdity and inhumanity of laws which set up this divide. On the surface it is a heartbreaking story of personal suffering; underneath it displays attitudes of racial superiority and cultural intolerance.
Key places
(A) Albert Namatjira's country in Central Australia, west of Alice Springs in the Northern Territory