Jump to content
Hand back of land in Victoria
In 1970, under the Aboriginal Lands Act, the work of seven years paid off. The Victorian government handed back 4000 acres at Lake Tyers and 583 acres at Framlingham to two Aboriginal trusts.
The system of inclusion, however, was poorly thought out as those residing at Lake Tyers between 1968 and 1970 qualified for shares, regardless of where they came from. However, a number of Gunnai people who had been persuaded by the earlier government policy to leave Lake Tyers were now ineligible for shares in the Trust.
This was further evidence of the official disregard for the importance of place to Aboriginal people who had been moved from one reserve to another to suit the land needs of the colonising culture.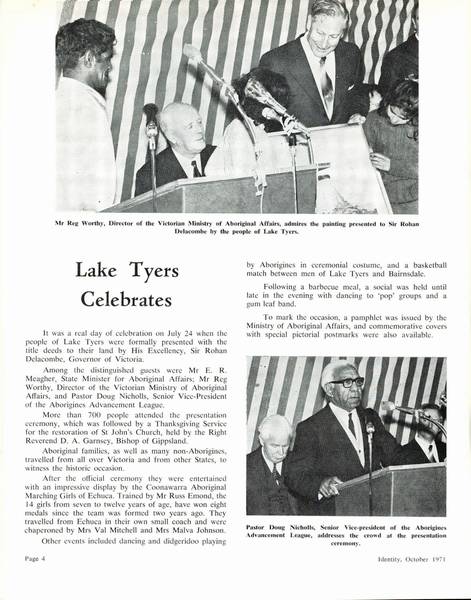 The Victorian hand back of land to Indigenous people was only the second in Australia, after the hand back to the Pitjantjatjara people by the South Australian government in 1966.