Jump to content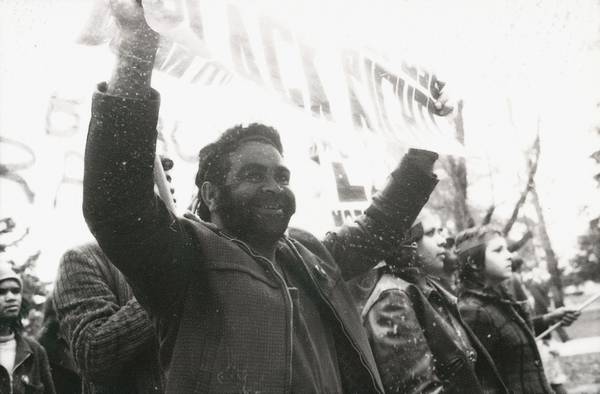 To Minister for the Environment, Aborigines and the Arts, Peter Howson, the Embassy was an illegal act of trespass and the protesters were 'unrepresentative militants'. He refused to speak to Embassy representatives, which further boosted public sympathy for the protesters. [1]
In May, the Minister for the Interior, Ralph Hunt, announced that a new ordinance making it an offence to camp on unleased land in Canberra would soon come into effect. The ordinance would include the power to remove those who did not comply. In a conciliatory gesture, Hunt offered a lease on which to build an Aboriginal club. 'A 'Club' is not Land', the protesters replied.
Twenty-six Labor Members of Parliament said they would physically obstruct any move against the Aboriginal Embassy.
Footnotes
1 Peter Howson, edited by D Aitkin, The Howson Diaries: the Life of Politics, Viking/Kestrel, Ringwood, 1984, p. 892.