Jump to content
Cabinet decision, 1967
In a February 1967 Cabinet meeting, Attorney-General Nigel Bowen reviewed the arguments put by his predecessor, Bill Snedden. Bowen considered the merits of the Wentworth proposal and told Cabinet that he believed there would be widespread dissatisfaction if the Commonwealth did nothing about section 51 (xxvi). He urged members to support a proposal that the government hold a referendum to 'seek legislative power for the Commonwealth with respect to aborigines' by omitting the words 'other than the aboriginal race in any State'. If the referendum was successful, Bowen suggested that the Commonwealth would 'hold discussions with the states to formulate a joint policy' whereby the states would be responsible for administration but the Commonwealth would have a role in formulating policy. Such a situation already existed.
This time Cabinet accepted the Attorney-General's recommendation and decided to hold a referendum. The government hoped that support for the other constitutional alteration being proposed at this referendum, the breaking of the nexus between the number of seats in the House of Representatives and the number of Senators, would increase by its association with the more popular alteration of clauses relating to Aboriginal people.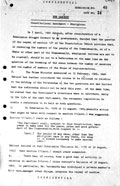 Cabinet Submission No. 46, January 1967
National Archives of Australia, A5842/2, vol. 1, submission 46, decision 1979
In April a Federal Council for the Advancement of Aborigines and Torres Strait Islanders (FCAATSI) delegation went to Parliament House to seek the support of all federal members of Parliament on the Aboriginal question.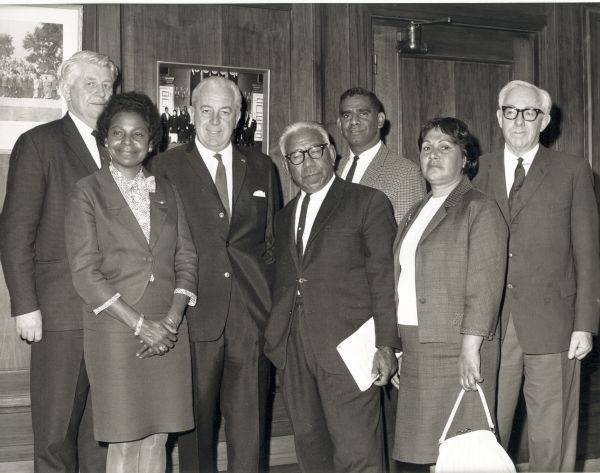 And in the streets speakers put the case for a referendum.